15.0.26.48
Avira Free Antivirus provides free security to your computer without jeopardizing its resources. Avira Free Antivirus offers great security while you browse

Powerful and free antivirus by Avira
Avira is one of the leading companies in the computer security sector and Avira Free Antivirus is their extremely trustworthy free solution for all sorts of users that want to keep their computer free of malware with full guarantees.
Protection from the very first moment
Avira Free Antivirus is a lightweight tool that offers real-time malware detection, as well as other complementary utilities that help to keep our computer protected against all sorts of risks. For such purpose, it has been prepared to fight dangers from the very first moment, as its installation is carried out together with a first analysis of the computer's status. If malicious elements were found, the latter can be removed or placed in quarantine in a safe folder.
Avira Free Antivirus is backed by a company with a great reputation in the security field.
Features of Avira Free Antivirus
Real-time antivirus protection.
Anti-adware and anti-spyware protection system.
Antiphishing protection.
Secure browsing by detecting corrupt webs and firewalls.
Automatic updates.
Possibility to schedule system analyses.
Protection that doesn't affect the consumption of hardware resources
One of Avira Free Antivirus's strengths is that it's one of the antiviruses that fewer resources uses, therefore, you'll hardly notice that it's running in the background. You'll be able to use your computer as usual and knowing that you're fully protected.
Being a free tool doesn't mean that you aren't protected against the dangers of the Internet as Avira Free Antivirus can prove.
What's new in the latest version
Antony Peel at Google +
Images Avira Free Antivirus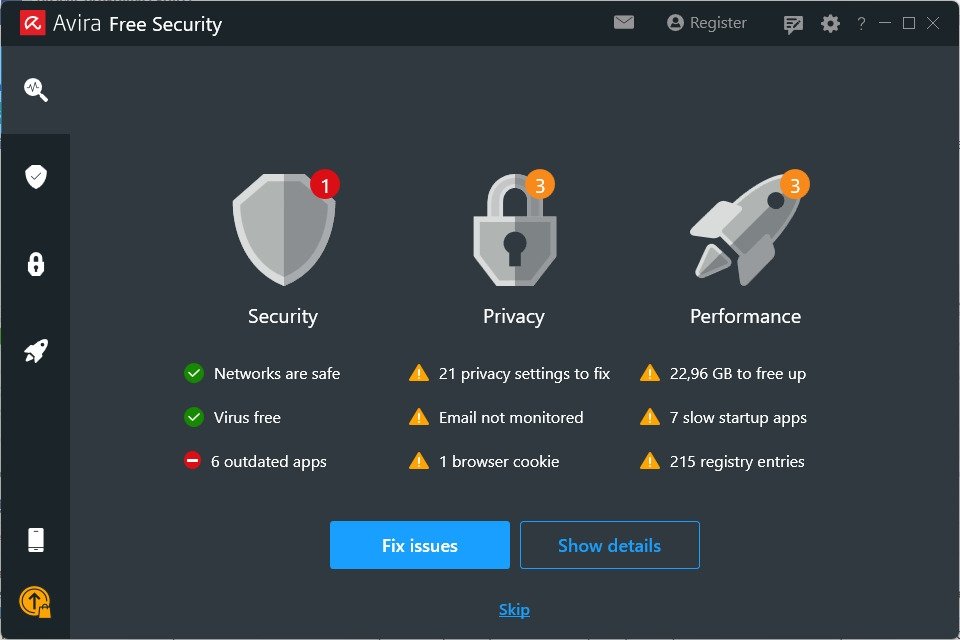 Avira Antivirus for Android devices